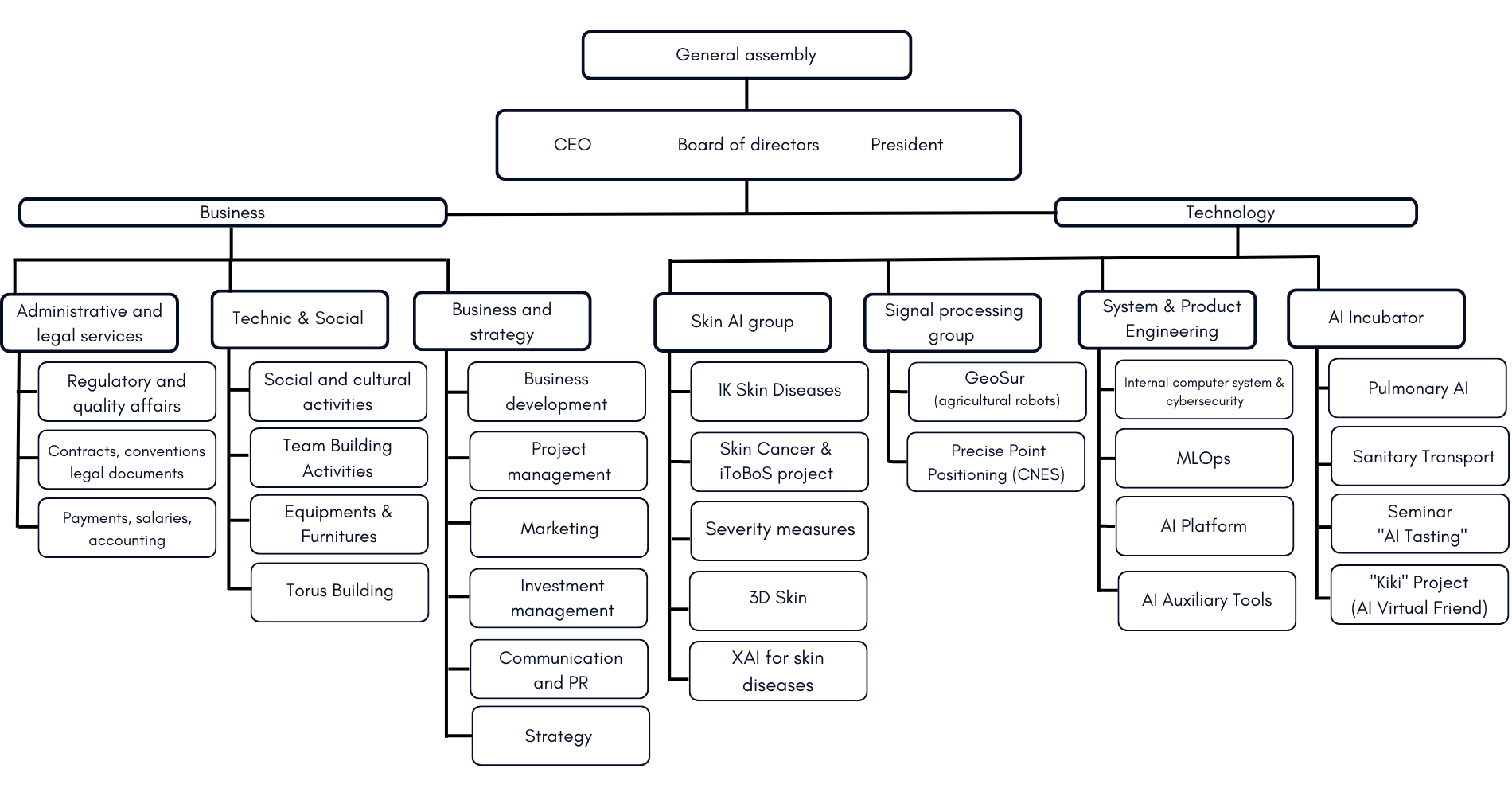 Composition of the management team:
General Director,
Senior Mathematician.
Composition of Business Services Teams:
Business development and innovation director,
Administration manager,
Medical Director,
Quality and regulatory affairs manager,
Marketing and communication assistants.
Composition of the teams of the different development and technology groups of Torus Actions:
Machine learning engineer,
Computer scientist,
Junior developer,
Junior data scientist,
AI product engineers.
Computer engineers,
Junior and senior data scientists.
Director of research and development
Data manager,
Data scientists,
AI product scientists.
Scientific directors,
AI research scientist,
Senior mathematician.
Learn more about
Torus Actions
Within Torus, the different teams work together to work effectively on the different projects.