The Torus Actions team participated for the first time in the Forum Emploi Maths. On this occasion, we were able to present our startup to students who will soon be eligible to enter the world of work.
What is the Forum Emploi Maths?
The FEM, or Forum Emploi Maths, aspires to open up mathematics students to organizations. The FEM was set up under the impetus of the SMAI (Société des Mathématiques Appliquées et Industrielles), the SFdS (Société Française des Statistiques) and aMies (Agence pour les Mathématiques en Interaction avec l'Entreprise et la Société). These three initiators of the event are actors in the deployment and promotion of mathematics in the industrial field. It was in the La Villette CCI (Chamber of Commerce and Industry) that the various EMF stands were set up on October 11th 2022. The students were thus able to attend round tables, workshops and meetings in the various stands set up for the occasion.
The participation of Torus Actions
On this occasion, Torus Actions booked its tickets to Paris. We were thus able to share some of our know-how with students aspiring to work in our field of action.
Many students visited our stand, curious about our offer, both in terms of companies and potential employers. In fact, we have set up internship and work-study programs which were launched on the day. These students came from many different universities and cities. We met academics from Paris (ENS, Saclay, etc.), Nantes, La Rochelle, Lille and many others.
We were visited by a wide range of student generations (from Masters to final year PhDs). We had the opportunity to meet some exceptional and very promising students.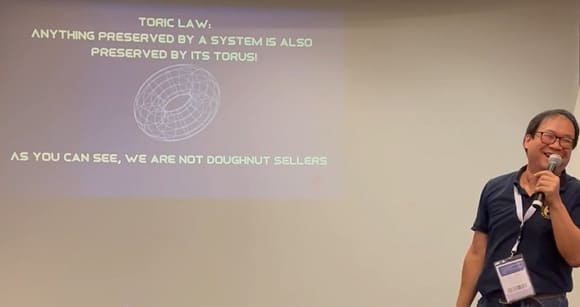 We leave satisfied with this first job fair experience. We're delighted at the prospect of meeting the new generation, and even our new employees.